Now Accepting

o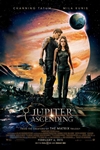 Jupiter Ascending

(PG-13)


Rated for some violence, sequences of sci-fi action, some suggestive content and partial nudity


Channing Tatum, Mila Kunis

- 125 min.


Jupiter wakes up each day to the cold reality of a job cleaning toilets and an endless run of bad breaks. But when Caine, a genetically engineered ex-military hunter, arrives on Earth to track her down, Jupiter begins to glimpse the fate that has been waiting for her all along...
Trailer
---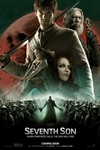 The Seventh Son

(PG-13)


Rated for intense fantasy violence and action throughout, frightening images and brief strong language


Jeff Bridges, Julianne Moore

- 120 min.


In a time of enchantments when legends and magic collide, the sole remaining warrior of a mystical order travels to find a prophesized hero born with incredible powers, the last Seventh Son.
Trailer
---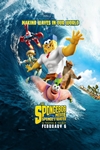 The Spongebob Movie: Sponge Out of Water

(NR)




Clancy Brown, Tom Kenny


SpongeBob goes on a quest to discover a stolen recipe that takes him to our dimension, our world, where he tangles with a pirate.
Trailer
---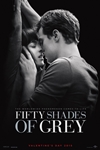 Fifty Shades of Grey

(R)


Rated for strong sexual content including dialogue, some unusual behavior and graphic nudity, and for language


Jamie Dornan, Dakota Johnson


This is the hotly anticipated film adaptation of the bestselling book that has become a global phenomenon.
Trailer
---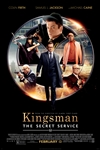 Kingsman: The Secret Service

(R)


Rated for sequences of strong violence, language and some sexual content


Colin Firth, Michael Caine

- 129 min.


Based upon the acclaimed comic book, Kingsman: The Secret Service tells the story of a super-secret spy organization that recruits an unrefined but promising street kid into the agency's ultra-competitive training program just as a global threat emerges from a twisted tech genius.
Trailer
---